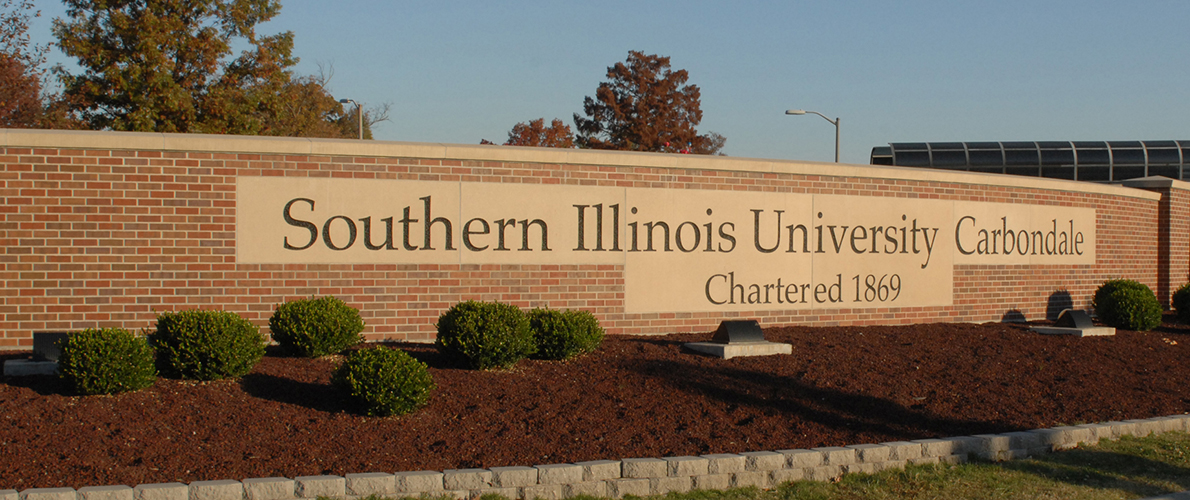 A Message from Dean Jim Garvey
Main Content

"If you ask any question and pursue it deeply enough, then at the end there is a glorious discovery of a general and beautiful kind."  - Richard Feynman
Graduate School expands all that you've learned in life and teaches you how to apply it. At Southern Illinois University Carbondale, we are dedicated to making this step of your journey enjoyable and productive, leading to new discoveries and opportunities. Graduate students are the keystones of a vibrant, research-active university, threading together all aspects of campus life. I recall my days as a graduate student fondly, realizing that I made a difference to undergraduates, fellow grad students, faculty, and the community around me. Every day of graduate life is diverse and full of challenges, including teaching, conducting research, performing, writing, serving, and, yes, recreating. SIUC is a wonderful, enriching place for making your goals a reality. Grow with us.
Nestled in hilly, scenic southern Illinois, SIU Carbondale is ranked as a high research activity university by the Carnegie Foundation, perching us among the top 5% of public research institutions in the US. The U.S. News and World Report has ranked us as a top-100 graduate school in the nation. Over 70 master's and 30 doctoral programs are available across all academic disciplines in nine colleges and schools.  Our faculty are accomplished, world-class scholars, who generate grant funding from prestigious sources such as the National Science Foundation and National Institutes of Health, create hundreds of scholarly articles and books each year, create world-class art, serve the region and the nation with their expertise, and excel in the classroom, studio, and laboratory.
SIU Carbondale's campus is diverse and vibrant, with over 4,000 graduate students enrolled.  Demographically, our students are 52% female and 22% international. We provide many opportunities for underserved groups and veterans.  Greater than 55% of our graduate students are supported through teaching, research, or administrative assistantships, with competitive stipends and tuition waivers. Our educational opportunities are affordable and of high quality. Our students graduate to become leaders in their fields and are prominent members of industry, university faculty, government, law, medicine, and every other discipline imaginable.
SIU Carbondale graduate students compete with the best around the world, winning fellowships and grants from agencies such as the Fulbright Foundation, National Science Foundation, and Environmental Protection Agency. Our students routinely win national awards, present at international conferences, and are selected to represent the region and nation on advisory boards.  For example, our students are among the 75-US members picked annually to attend the Lindau meeting of Nobel Laureates.
Give us a look, and I'm sure you'll agree that SIU Carbondale is the place to make your discoveries happen.